Our Mission
To engage and inspire singers and audiences through high-quality performances of diverse, distinctive choral music and unique education opportunities in Northern Minnesota, Wisconsin, and surrounding communities.
WHO WE ARE
The Arrowhead Chorale is an auditioned symphonic choir led by Artistic Director Dr. Matthew LeRoy Faerber. Originally formed by Paul Fletcher in the mid-1980s, the vocal ensemble engaged Dr. Stanley Wold as the first Artistic Director in the 1990s. Dr. Faerber joined the Chorale as Artistic Director beginning with the 2018-2019 season. The Arrowhead Chorale is incorporated as a 501(c)(3) non-profit organization with a working Board of Directors comprised of community leaders and musicians who support the arts in Northern Minnesota and Wisconsin. The Chorale and its mission are financially supported by a wide variety of organizations and individuals.
Chorale repertoire spans five centuries of western music tradition, from Medieval to world premieres – sacred and secular, folksong and art song, opera chorus and jazz – as well as music traditions from across the world. Arrowhead Chorale concerts often highlight local soloists, instrumentalists and performing groups. Education opportunities presented by the Chorale feature subject matter experts, composers, musicians, and topics related to the current concert series.
The singers of the Chorale represent an extensive range of professions, and many have advanced musical degrees and collegiate-level choral singing experience. Auditioning singers perform solo music, complete rhythm and pitch reading tests, and demonstrate varied vocal timbres and techniques.
the chorale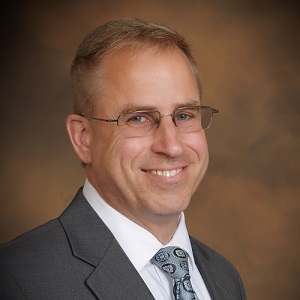 Artistic Director
Dr. Matthew LeRoy Faerber
Dr. Matthew Faerber joined the Arrowhead Chorale as Artistic Director beginning with the 2018-2019 season. He has received advanced degrees in music from the University of Iowa and Brigham Young University. As a conductor, Dr. Faerber has led choirs in concerts on four continents, including Vienna, Rome, Rio de Janeiro, and a joint orchestra-choral performance of Mozart's Coronation Mass in Tianjin, China with the acclaimed Nankai University Choir. He has conducted festivals and clinics in California, Iowa, Minnesota, New York, and Wisconsin.
As a pianist, solo credits include first prize in the Utah Music Teachers Association Collegiate Auditions and solo and concerto performances on the Temple Square Concert Series. Dr. Faerber has coached and/or collaborated with numerous faculty and graduate student vocalists and instrumentalists over the years.
His principle conducting teachers include Ronald Staheli, Mack Wilberg, and William Hatcher. He has studied piano with Gladys Gladstone, Jeffrey Shumway, and Lennox Larsen, and received masterclass instruction from Jorge Bolet and Andre Michel-Schub. Dr. Faerber is currently active as a collaborative pianist and vocal coach.
---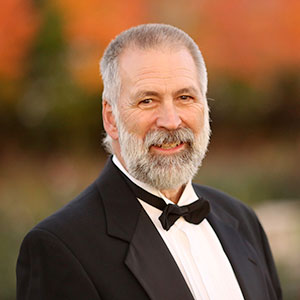 Assistant Director
Jerry Kaldor
A Two Harbors native, Jerry Kaldor had great experiences singing in school and church choirs when he was young. He majored in music at the University of Minnesota-Duluth, singing in both the University Singers and the Elizabethan Singers. Jerry taught elementary music at Hermantown from 1988 to 2020. In 1992 he founded and directed what became the Lake Superior Youth Chorus and served as Artistic Director for ten years. For the past twenty-five years he has served in worship ministry with the Vineyard Church. For several years he directed choirs at the College of St. Scholastica. Singing in Arrowhead Chorale has been a wonderful experience, and Kaldor is thankful for the opportunity to sing great music with and for others.
---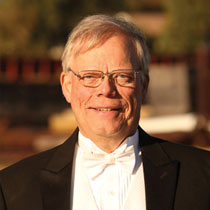 Artistic Director Emeritus
Stanley Wold
Dr. Stanley R. Wold led the Chorale from the 1990s through the 2016-2017 season. He recently retired from his position as Professor of Music and Director of Choral Activities at the University of Minnesota Duluth, where he taught choral conducting and vocal music education from 1984 to 2017. He has earned degrees from Concordia College (Moorhead), the University of Southern California (Los Angeles), and the College-Conservatory of Music at the University of Cincinnati. At UMD, he directed the University Singers and the Chamber Singers, taught voice and vocal music education, and was chair of the vocal area.
In spring of 2011 he was awarded UMD's Albert Tezla Teacher/Scholar Award. Under Wold's direction, University Singers and Chamber Singers have maintained an active national and international performance schedule: Austria & Germany (1994), Kenya & Tanzania (1997-98), state and regional conventions of the American Choral Directors Association and Music Educators National Conference (1995-2009), Costa Rica (2003), the Netherlands & Paris (2005), Turkey(2007), and the former East Germany (Dresden, Leipzig, Berlin; 2010). University Singers performed again for the Minnesota ACDA convention in 2016 season, when UMD hosted the conference for the first time.
Five collaborations between the UMD choral/instrumental areas and Arrowhead Chorale have been conducted by Wold: Duruflé Requiem (2000), Bach Mass in B-Minor (2004), Mozart Grand Mass in C-Minor (2006), Bach St. John Passion (2011); and Bach Mass in B-Minor (2017). Performance sites for these masterworks have included Basilica of St. Mary (Minneapolis), the cathedrals of both Duluth and Superior, First Lutheran Church (Duluth), and Weber Music Hall, UMD.
Dr. Wold has studied and/or conducted choral music in Hungary, Russia, four Scandinavian countries, and Venezuela. In his seventeenth year as Artistic Director and Conductor of Arrowhead Chorale, Dr. Wold was also Chorusmaster for the Duluth-Superior Symphony Orchestra (1991-99). He taught secondary vocal music in Minnesota and Iowa public schools for six years. His experience includes significant community and church music activities. Presently Senior Choir Director at Gloria Dei Lutheran Church, Duluth, he is also an active adjudicator and clinician for the Minnesota State High School League and the Wisconsin School Music Association.
---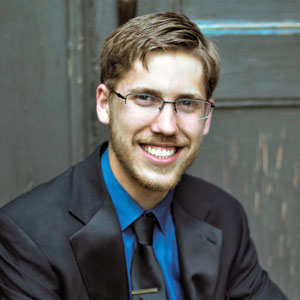 Accompanist
David Packa
David Packa has been an active member of the arts and music community in the Twin Ports for many years. He received his Bachelor of Music in Piano Performance from the University of Wisconsin-Superior, studying under Dr. Beth Gilbert. David has been an accompanist for the Lyric Opera of the North, the UW-Superior choirs, the UM-Duluth University Singers, and the Lake Superior Youth Chorus, as well as countless university and high school students. As a soloist, David has been featured with the Duluth Superior Youth Symphony, the Duluth Superior Symphony Orchestra as winner of the DSSO Young Artist Competition, the UW-Superior Orchestra, and the North Shore Philharmonic Orchestra. More recently, David accepted the position of Worship Director at Bayside Baptist Church and has enjoyed using his musical skills to invest in the local church. David loves being part of the community in the Twins Ports and lives in Superior, Wisconsin with his wife Taryn. 
---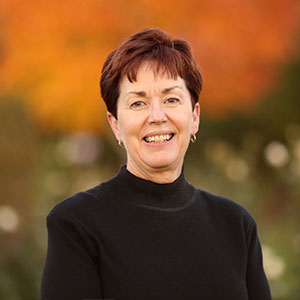 Gayle Ankarlo
For as long as she can remember, Gayle Ankarlo has wanted to sing.  Her mother even had a rule about no singing at the table because of her.  When she was young, Gayle used to sit next to her mother on the piano bench, singing hymns as she played.  This continued throughout her school years.  Gayle received a Bachelor of Arts in Music Education from the College of Saint Scholastica and taught 7-12 music in Wisconsin and Duluth (including Duluth Marshall) for several years.  After teaching, she sold coffee for 20 years before switching gears to real estate, which she has enjoyed for the last 13 years – through it all, she has been involved with music; singing, playing, and directing at church, weddings, and other events.  Gayle began singing with the Arrowhead Chorale at its inception, under the direction of Paul Fletcher.  She loves to sing and can't think of a better way to spend her time (unless it's with her family).
---
Rachel Bartell
Rachel Bartell holds a Bachelor of Science in Music from UW-Superior, where she studied clarinet, voice, and piano. She is a member of the Duluth-Superior Symphony Orchestra Chorus, has performed with the Lyric Opera of the North chorus, and sings in the choir at St. Matthew's Lutheran Church in Esko, MN. Rachel credits her parents for instilling in her a lifelong passion for music; growing up, there was always music playing somewhere in the house – from sacred to secular, classic rock to classical.  Rachel is so thankful for the opportunity to work with this exceptional group of musicians!
---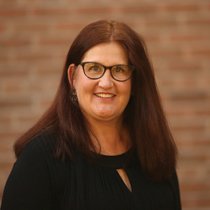 Elsa Sjolie Calhoon
Growing up in a home that appreciated music, Elsa began singing as a toddler sitting beside her mother at the piano. She sang in choirs at St. Olaf College, the College of St. Benedict/St John's University and the University of Wisconsin-Superior, studying voice both as a student and as an adult. Holding degrees from St. Olaf College, Hamline University School of Law and UW-Superior, Elsa is an original member of the Arrowhead Chorale, returning this season. She also currently sings in the DSSO Chorus.
---
Rob Calhoon
---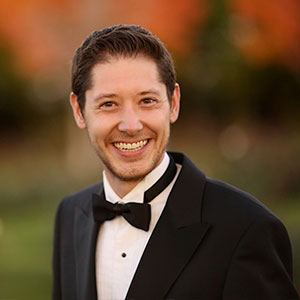 Brent Chouanard-Nguyen
Brent Chouanard, a St. Peter, Minnesota native, has immersed himself in different aspects of music from an early age. His singing career followed him through grade school and into college where he sang in the Choir of Christ Chapel and the Gustavus Choir at Gustavus Adolphus College in St. Peter, Minnesota. During his time with the college choirs, he toured around the United States and parts of western Europe singing in historic sanctuaries including Notre Dame, St. Paul's Cathedral, and the Madeleine. After graduating from college, he joined Musicorum, a chamber choir based in Mankato, Minnesota, and sang for one year before moving out west to pursue his master's degree at the University of Idaho in Moscow, Idaho. Post graduation, he moved to Duluth in 2018 and began singing with the chorale in January of 2019. Chouanard works at Hermantown Elementary School and Great Lakes Aquarium. He loves living in Duluth and having the opportunity to share music with the larger community.
---
John Church
Up to 2020, music and singing in choirs had enriched John's life in Hartford, CT — church choirs, informal sightreading group, Musical Club of Hartford, CitySingers of Hartford, volunteering at a nursing home, to name a few. Then twin granddaughters brought him and his wife to Lakeside, and Covid sidelined group singing. After a two year hiatus he is eager and grateful to make a new start with a very accomplished Arrowhead team.
---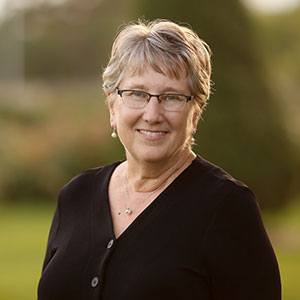 Karen Earley
Karen grew up singing in church and school choirs in the Twin Cities. In addition to singing, she played violin and piano through high school. After briefly considering pursuing a degree in music, she chose nursing as a career and singing as her favorite hobby. After a year at UMD, her introduction to Duluth and Lake Superior, Karen transferred to the University of Minnesota and graduated with a Bachelors of Science in Nursing. For the next 35 years, she worked in hospitals and sang in church and community choirs in Menomonie, La crosse and Ashland, WI. Being part of the Rittenhouse singers in Bayfield, WI filled Karen's soul with music each December and created enduring friendships. The Arrowhead Chorale became her new choir home in January 2020 after she and her husband relocated to Duluth to be closer to family. What an adventure and privilege to make music with this group of talented musicians!
---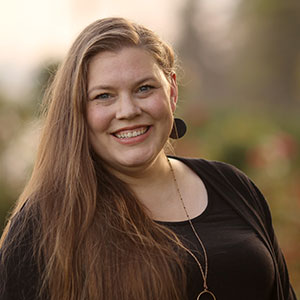 Rebecca Farmer
---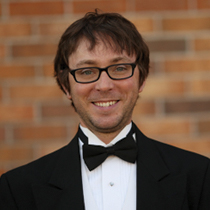 Jeffrey Flory
Jeffrey Flory was heavily involved in music as a child, performing in choirs, orchestra, and musical theater. He sought to identify his passion in school, studying music education at Drake University in Des Moines, IA and environmental science. While pursuing a career in environmental science, his varied schedule kept him from joining choir and theater productions. He greatly missed performing, and finally found time to sing with Coro! Sonomento; was a tenor section leader at St. Olaf Catholic Church in Minneapolis and sang in VocalPoint. Work brought him to Duluth in 2014, and he fulfilled his need to sing in the Arrowhead Chorale. Flory said he is so thankful for the camaraderie that he has found with this group.
---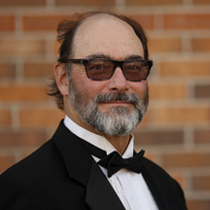 Hilary Godard
To Hilary Godard, singing with Arrowhead Chorale combines interesting repertoire with a high quality musical environment that helps make him a better musician. Godard is a retired glass maker with a PhD in ceramic engineering who came to choral singing relatively late. He has performed with multiple groups include Coming (NY) Philharmonic Orchestra of the Southern Finger Lakes, Westmoreland (PA) Choral Society, Mansfield (PA) University Festival Chorus, Cantata Singers of Elmira (NY) and the Wellsboro (PA) Men's Chorus. In Duluth, he sings with DSSO, Echoes of Peace, UUCD and Arrowhead Chorale and studies voice with Dr. Matthew Faerber.
---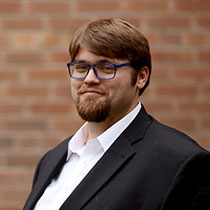 David Greenberg
---
Catherine Grimm
Catherine Grimm graduated from Southwest MN State University with a degree in vocal performance and music education and sang for three seasons with the Great River Chorale in St. Cloud, MN under the direction of Mary Kay Geston. She currently is a Graduate Assistant at University of Minnesota Duluth pursuing her Master's Degree in Music Education.
---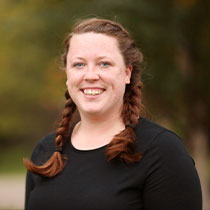 Mandy Haggen
Mandy began doing music with her family at a young age. She began singing with her 3 sisters for events and eventually her family created a family band that would play around the state, most often heard at the Forest City Stockade. She received an instrumental music ed degree in 2015 and went on to get a master's in French Horn performance from Montclair State University. She stayed in New Jersey as a teacher and performer until the pandemic hit and moved back home to Minnesota. After taking a 10 year break from singing to focus on horn, she is excited to be back at it with the Arrowhead Chorale.
---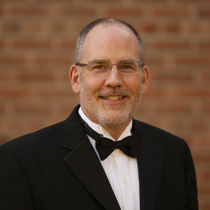 Bob Hess
Bob Hess joined the Arrowhead Chorale in 2017. In high school, Bob sang in the A'Cappella Choir under the direction of Robert Mix at Duluth East High School. Bob also sang with Dr. Stanley Wold's University Singers at UMD in 1983-1984. Over the years, Bob has sung in his church choir as well as currently singing in a Men's Chorus group, consisting of up to 15 men, at Lakeview Covenant Church, where the group performs mostly a cappella traditional/hymn selections.
---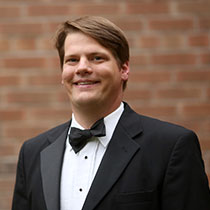 Dan Hoffman
Dan Hoffman has been involved in music for as long as he can remember. In addition to singing with the Arrowhead Chorale, he is also an active member in the Duluth Superior Symphony Orchestra Chorus, and has sung with Lyric Opera Of the North, the Playhouse Theater, and other smaller production companies in the past.
---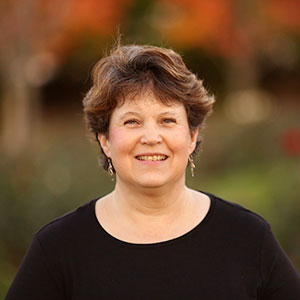 Jan Ihrke
Jan Ihrke has been involved in music since grade school, playing piano and clarinet. Jan holds a degree in Music Education (K-12) from the University of Minnesota – Duluth, and taught in public and parochial schools, as well as private piano and instrumental lessons, for over 30 years, and recently retired from the USPS after 20 years. She sang for four years with UMD University Singers under Vernon Opheim, played with Twin Ports Wind Ensemble for several years under Timothy Mahr, and has been involved in music at church, singing in choir and ensembles, playing piano, clarinet and hand bells.  Music has always been a part of Jan's life, and she is looking forward to this next chapter with the Arrowhead Chorale.
---
Steve Johnson
Steve Johnson has been a member of the Arrowhead Chorale since 2022.
---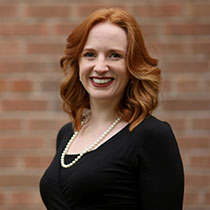 Karly Karp
Born and raised in Duluth, Karly Karp attributes her love for music to her parents who always have encouraged her singing. While at Duluth East High School she sang in both A Capella Choir and Choralaires, which solidified her desire to pursue music in college. While at Waldorf University, Karly was an active member of the Fine Arts Department, singing in many vocal ensembles, several musicals, and countless voice recitals. Post-collegiately, Karly has continued her singing with Bel Canto Cedar Valley, The Rittenhouse Singers, DSSO Chorus, LOON Opera Chorus and is especially excited to embark on her first full season as a member of the Arrowhead Chorale.
---
Jane Killough
Singing has always been the creative outlet for Jane Killough, as she performed in church community groups, at Carnegie Hall, or in the shower! Killough graduated from Carleton College with a major in biology, and studied voice and singing during her time there. She joined Arrowhead Chorale during our first season in 1988 and has sung with us every season since. Killough said she keeps singing because it keeps her sane, so it is no surprise that one of her favorites is "How Can I Keep from Singing?"!
---
Tori Klotz
Tori has been involved in a wide array of music communities since her early teens. From a cappella, vocal jazz and concert choir in high school to gospel choir in college to church choir in adulthood, participating in a singing group in her local community is one way she finds home. With a wide vocal range, she's sung as alto and soprano and is happy to contribute to the broader voice where the choir is needing a singer. For her, it's about connection and community. Post graduation from UW-Madison in Forest Science, Tori held numerous seasonal environmental jobs across the states, including Alaska. Duluth and its nordic culture coupled with embracing winter activities (especially saunas and cross country skiing) is what has drawn her to grow her roots here. Tori works remotely for a satellite company called Planet and is driven by values to always create a better environmental world. She seeks to continuously give to the community as a mentor with Mentor Duluth and a volunteer for Animal Allies.
---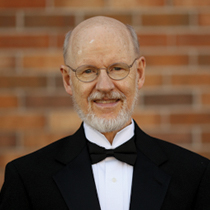 George Killough
George Killough is a retired English professor who used to make his poetry students sing. He sang in a choir as an undergraduate at the College of Wooster in Ohio and has been singing in church choirs ever since.
---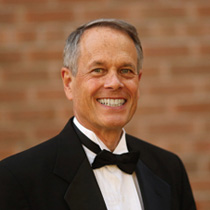 Mark Knutson
I have sung in wonderful church choirs and small groups for many years and to be able now to also sing with the extraordinary singers and directors of the Arrowhead Chorale is a dream come true. Choral music can lift me up and transport me in ways that nothing else does. Levitation is real.
---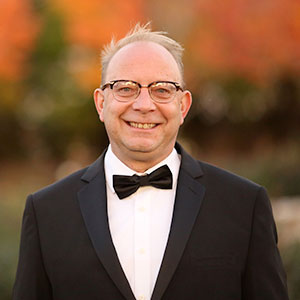 Dan Maki
Dan Maki has been a member of the Arrowhead Chorale since 2018.
---
Cathy Martin
Cathy Martin has loved singing since a child but didn't realize her dreams to sing with a music ensemble until it became something on her bucket list in her 40's. Since then, she has sung with her praise band at Grace Lutheran Church in Hermantown, various community ensembles, and the Duluth Superior Symphony Orchestra Chorus (DSSO). Cathy also enjoys listening to and singing an eclectic taste in music while working in her gardens and traveling the country. She is looking forward to singing with the Arrowhead Chorale and sharing the wonderful fellowship and joy that music brings!
---
Rachel Mason
---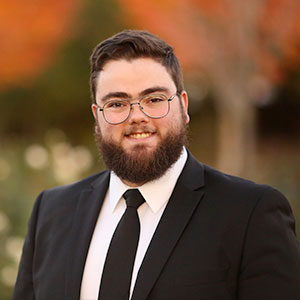 Lucas Masterson
---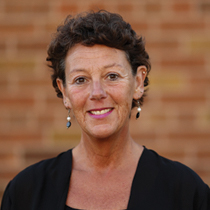 Susan Masterson
Susan Masterson's singing career began in high school as she performed in several renowned musicals and sang the lead role in Amahl and the Night Visitors. Masterson continued to sing in various groups while in college and after college, she became involved with local community choirs and church groups. In addition to performing with the Arrowhead Chorale for the past four seasons, Masterson has performed at the Big Top Chautauqua and continues to perform in both musical and theatrical performances at Stagenorth in Washburn, WI.
---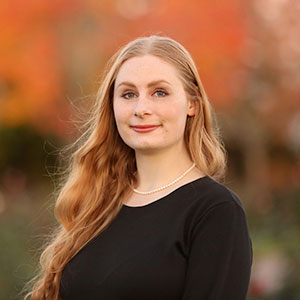 Audrey May
Audrey has always had a passion for singing. From a young age she involved herself in various ensembles while attending high school in Willow River, Minnesota. This passion drew her to the Perpich Center for Arts Education in Golden Valley, Minnesota. Here, she studied music theory, improvisation, and collaboration. After graduating, Audrey studied and performed at the University of Minnesota Duluth. Her roles included Marcellina in The Marriage of Figaro, Miss Jessel in Turn of the Screw, and various opera scenes and choruses. After graduating from UMD, Audrey joined the Arrowhead Chorale during the 2019-2020 season. She later joined the Arrowhead Chorale Board in 2021. Aside from her work at the Arrowhead Chorale, she also sings at the Lyric Opera of the North (LOON) and the Duluth Superior Symphony Orchestra Chorus (DSSO). Audrey currently lives in Duluth, Minnesota and works as the Development Assistant for the DSSO.
---
Aine Miller
---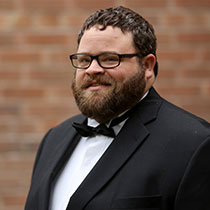 Jake Olson
Growing up in New Richmond, WI, Jake Olson was active in school and church choirs. His love of music and performance started early with involvement in a local children's and community theatre company. He has a B.S. in Chemistry from the University of Minnesota Duluth, where he was a member of University Singers and Chamber Singers, and participated in two international tours with University Singers (Costa Rica, 2003; France/Netherlands, 2005). He has sung with Arrowhead Chorale as well as the DSSO Chorus. In 2006 he was given the opportunity to perform at Carnegie Hall with Arrowhead Chorale. Jake recently returned to Superior, and is thrilled to be singing with the Arrowhead Chorale again after a seven year hiatus.
---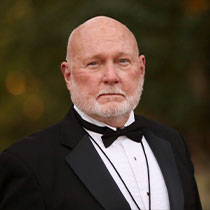 James Olson
---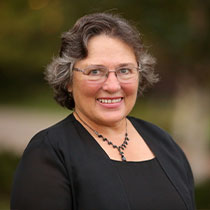 Jody Ondich
"Singing with some choir or another since she was five years old," Jody Ondich is a faculty member in the Philosophy Department at Lake Superior College. She obtained a BA in religious studies and BM in piano from St. Olaf College, which she said is a wonderful place to wallow in music. Ondich has a small piano studio in her home and loves working with young pianists. Ondich joined the Arrowhead Chorale about 20 years ago. 
---
Sharon Rigby Osborn
---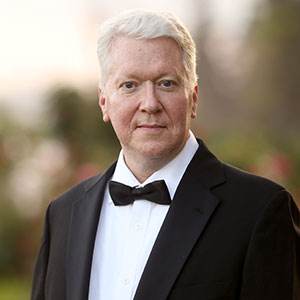 Paul Robinson
---
Alexander Saumer
Alexander (Alex) is from Minnesota and has been connected to music since a young age. He's inspired by great music and people that pursue it–including his grandfather, who sings in a choir to this day. During college, Alex sang in the Liturgical Choir while completing his undergraduate studies at the University of St. Thomas. In 2007 he sang at the Christmas Eve midnight mass with the Liturgical Choir at the Vatican in Rome before touring and singing elsewhere throughout Italy. While in law school, he sang with the University of St. Thomas' Law School Chapel Choir. He later went on to sing with the East Central Minnesota Chorale before taking a few years off from singing to prioritize spending time with his two daughters, Liliana and Aurelia, along with his talented, musician-wife, Laura. He's excited to be in a group again singing alongside very wonderful people!
---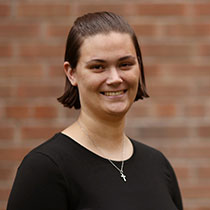 Jordan Sebesta
Jordan Sebesta has been involved in music since she was very young. She studied piano for ten years and has been involved in a choir since kindergarten. In high school, she participated in all the vocal ensembles offered at Duluth Central, including Little Mob. Jordan was involved with the UW-Superior choirs for more than six years. She studied voice under Dr. Vicki Fingalson for seven years while attending UWS, and was also involved in the UWS opera workshop program, including roles in two operas. She received a BA in Music from UWS in 2017. This is her first year as a member of the Arrowhead Chorale and Jordan is excited to perform with a group of amazing people and singers.
---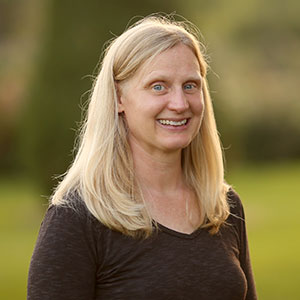 Maren Sharland
Music and singing were definitely a part of Maren's childhood growing up in St Louis, MO. Family vacations included traveling to Nauvoo, IL to participate in an outdoor musical every summer for the first 20 years of her life. Maren also has great memories of participating in choirs and musical performances at church and school during her high school years. Her college studies and professional pursuits led her in different directions and her singing experiences have been limited for the last 20+ years. As her children are maturing and no longer requiring all of her free time, she is excited to rediscover her love for singing. She feels honored to sing with so many talented musicians in the Arrowhead Chorale.
---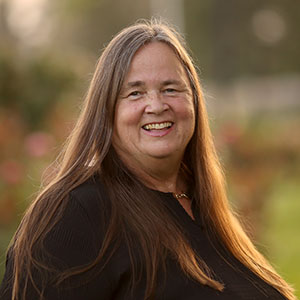 Sandy Skrien
Sandy has been singing since 2nd grade when she first learned to read music in hymnals from a friends'grandma. Sandy sang and traveled with the Son's Rays in Grand Marais, MN, a young women's Christian choir directed by Dode Stoskopf. Tour stops included Trinidad and Tobago, St. Thomas, Florida, Canada, and rural MN. Music brings joy into her life and although she moved often, she joined local choir groups and sang in Lutheran church choirs. Groups included the Boreal Chorus and Orchestra in Grand Marais, MN, Juneau Symphony and Chorus, Ketchikan Community Chorus, Wrangell Chorale in Alaska, Woodbridge Choral in VA and DSSO Chorus in Duluth. Sandy also performed with two women's barbershop groups in Alaska, Harmony in Juneau and Sweet Adeline's in Ketchikan. When volunteering at regional history sites of the fur trade era, Sandy learned some of the French Voyageur paddling songs, which added to demonstrations and performances at MN and Canadian historic sites.
---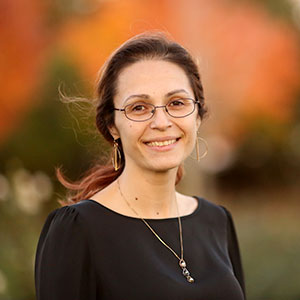 Amy Spampinato
---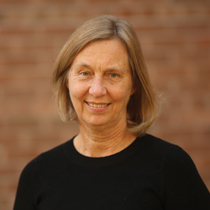 Beth Storaasli
Music has been central to Beth's life with children's choir and piano study throughout childhood, and 40 years in the Senior Choir at First Lutheran after moving to Duluth. Beth sang in the University Choir under Dr. Thomas Lancaster while completing a piano performance and anthropology major at the University of Minnesota in Minneapolis. She diverted to accompanying string players while her three daughters studied Suzuki violin from age three through high school, and directed and accompanied children's' choirs at First Lutheran while her children were small. She is very excited to be back in choral repertoire!
---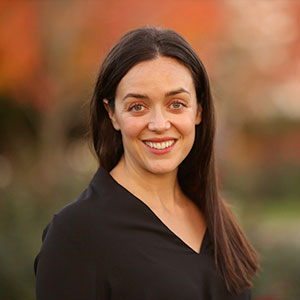 Alex Strelow
Alex Strelow has never not been singing in some capacity. Elaborate fireplace hearth concerts with three-part harmony were a regular occurrence as a child. Growing up, she sang in church youth chorus, junior high and high school choir, and just about every small group or ensemble that came along. During Alex's time attending Bethel University, she sang for a variety of bands, but put her choral singing on pause. One husband and one move to NYC later, while working on her MA in Media, Culture, and Communication at NYU Steinhardt, Alex put an end to her inadvertent chorale hiatus and joined the Brooklyn-based Bella Voce Singers Women's Choir under Founding Director Jessica Corbin. Next up, she was fortunate to be a member of the Young New Yorkers' Chorus (YNYC) under Artistic Director Michael Kerschner. Through YNYC Alex had the privilege of participating in a number of singular experiences, including singing in the world premier of Mohammed Fairouz's Symphony No. 3 "Poems and Prayers," being featured on NPR podcast Radiolab's Colors episode, performing at the 2011 national American Choral Directors Association annual conference in Chicago, providing backup vocals for a heavy metal Hanukkah band, and much more. Once her baby boy twins were born in 2013, Alex once again had to put choral singing on pause. Three moves and one more boy later, husband Reid and Alex have now settled in Duluth. She was over the moon to discover a strong choral tradition in the region and quickly joined the DSSO Chorus. Spring of 2018 marked Alex's first season singing with Arrowhead Chorale, and she is thrilled and grateful to have found her musical home.
---
Hannah Trembath
---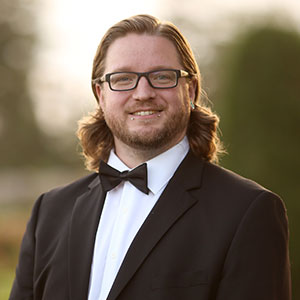 Aaron P. Wainman
Aaron P. Wainman (they/he) joined the Arrowhead Chorale in the Fall of 2022. He is thrilled to be singing with the chorale under the direction of Dr. Matthew Faerber, who was his college choir director. They received their BM – Vocal Performance from the University of Wisconsin-Superior (UWS) in 2012, and then went on to complete his MEd in Student Personnel Administration in Higher Education from the University of North Carolina at Greensboro. During his time in Greensboro Aaron sang in the Bel Canto Company. After graduating with their master's degree, they worked professionally at Southern New Hampshire University where they sang in the university choir as a community member, and worked professionally as a Tenor soloist for the First Congregational Church in Manchester, NH. Upon returning to the Twin Ports in 2016 they sang with the Twin Ports Choral Project, and was cast in the UWS community production of Company, which was cancelled due to COVID. Currently Aaron serves as the Assistant Director for the TRIO McNair Scholars program at UWS, while enrolled full time in an EdD program for Student Affairs Administration and Leadership through the University of Wisconsin-La Crosse. 
---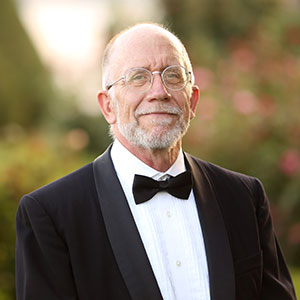 Paul Wartman
---
Molly Weinrich
Molly Weinrich grew up in Duluth singing in church choirs and with the former Woodland Junior High and East High School choral programs, where she also honed her piano skills as an accompanist. She spent her college years singing with the Gustavus Adolphus College Choir, including the college's first tour to South Africa, and afterwards spent several years travelling and playing guitar, piano, and singing with ministry teams in Europe and East Africa. She returned to the U.S. for graduate school and a decade of ministry leadership in the U.S. and western Africa before Minnesota beckoned again. In 2016, Molly and her husband Cory moved back to her beloved Duluth where she is a coffee-drinking, homeschooling mom to their four children and serves as a freelance speaker, preacher, and trainer. She is thrilled to have the time to be singing in an ensemble again and is honored to be part of the Arrowhead Chorale.  
---
Peggy White
Peggy White joined Arrowhead Chorale in spring 2022. Music has been a source of joy for her entire life. She has fond memories of her large family's "Sunday concerts" standing around the piano, where everyone sang or played a musical  instrument. She's sung in choirs throughout her life and performed in many musical theater productions. She has directed choirs throughout the community, from youth to adult and is currently the Chancel Choir Director at Lakeside Presbyterian Church. She especially loves working with children's music, having earned her bachelor's degree in Child Psychology. Peggy is glad to be joining this exceptional choir, and to be sharing the experience with her husband Tim!
---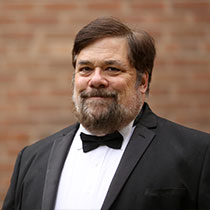 Tim White
Tim White became a member of the Arrowhead Chorale in 2018. Music has always been important in his life. He was a trumpet player and choir member in high school and college. Much of his singing experience comes from his involvement in musical theater, having performed on many stages in the Duluth area since moving here in 1981. His favorite role was Tevye in Fiddler on the Roof at the Duluth Playhouse in 2003. He and his wife Peggy recently retired after 20 years of producing dinner theater. Their company, Change of Pace Productions, worked out of the Fitger's Brewery Complex from 1994 to 2014. Tim teaches mathematics at Denfeld High School and loves to sing in the church choir at Lakeside Presbyterian Church which Peggy directs.
---
Brad Wilson
Growing up with a deep connection to music, Brad developed a passion for choral music in high school singing with his school's choir and madrigal groups in the western suburbs of Chicago. These experiences drove him to become a part of Millikin University's Men's Choir and Chamber Chorale as a vocal performance major before shifting gears and pursuing a career in medicine. Now settled in Duluth as a healthcare provider, Brad is thrilled to be pursuing his passion as a singer once again in his first season with the Arrowhead Chorale.
---
Kirby Wood
Kirby Wood spent the first 59 years of his life in the Milwaukee area before moving to Duluth to be near family and spoil his grandchildren. He sang in church choir from an early age but didn't have a chance to sing in high school, since he played trumpet in the band and couldn't participate in both band and choir! Later, however, Wood sang with the Bach Chamber Choir of Milwaukee and then the Master Singers of Milwaukee. Both of those groups perform fine repertoire similar to what the Arrowhead Chorale does right here in Duluth. Wood said it is an honor to be able to participate in such a fine organization.
---
Board of Directors
Matthew Faerber
Artistic Director
Mark Knutson
Vice President
Audrey Beyer
Alexander Strelow
Audition
Arrowhead Chorale is always open to new individuals who are passionate about enhancing the arts in our region. Perhaps you enjoy music, or are seeking to meet some new people!
Please consider auditioning for our group, becoming a member of our board, or volunteering on one of our committees.
Email arrowheadchorale@gmail.com for more information or to schedule an audition!
We encourage you to "like" our Facebook page for notification on our open auditions, concert dates, and more.