AUDITION FOR THE ARROWHEAD CHORALE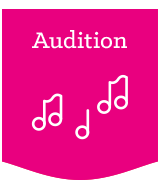 We are seeking trained and flexible singers with a desire to join a distinctive singing fellowship. Auditions are open for all voice parts and will be held at First Lutheran Church (1100 East Superior Street, Duluth).
Tuesday, May 23, 5:30 pm
To sign up for an audition please email Rachel at arrowheadchorale@gmail.com.
The Arrowhead Chorale is an auditioned symphonic choir with a mission to engage and inspire singers and audiences through high-quality performances of diverse, distinctive choral music and unique education opportunities in Northern Minnesota, Wisconsin, and surrounding communities.